The Burial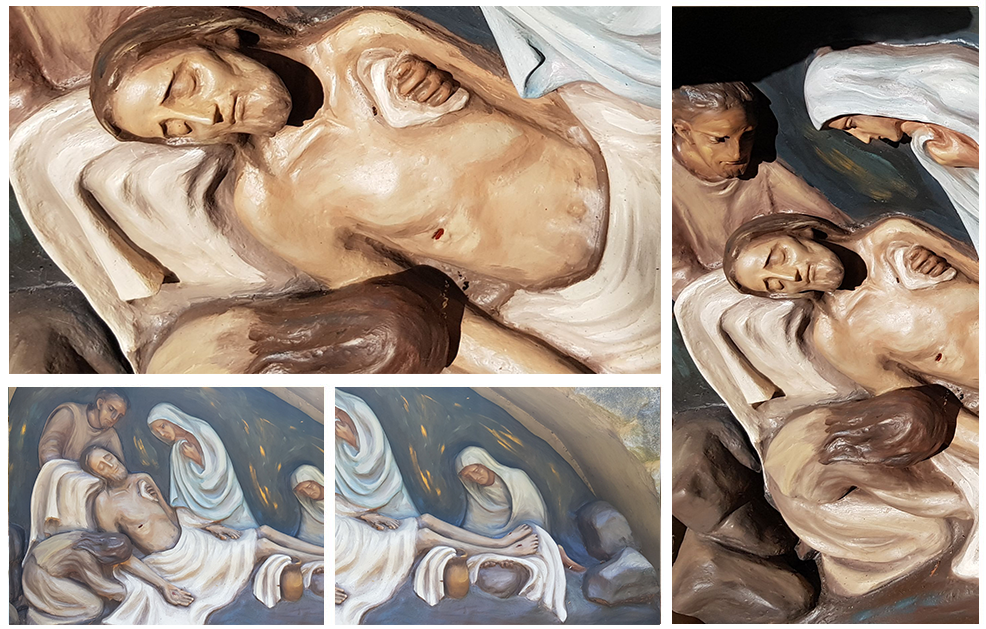 Luke 23:50-56
Sabbath – let stillness reign,
Silent be every heart.
The battle now fought and won,
In the tomb rests God's own Son.
Jesus rests now from His Passion;
Sabbath peace pervades the tomb.
Calvary's pain and grief subdue
The joy and peace of Sabbath rest.
Yet this Sabbath peace holds promise
Of the resurrection day,
When the Lord will rise victorious
As a champion from the grave.
M. Basilea Schlink (Behold His Love)