Crown of Thorns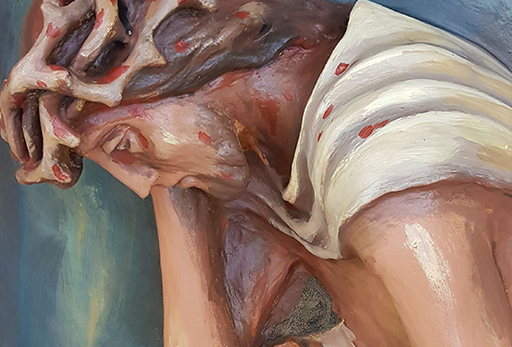 John 19:2-3, Philippians 2:1-11
The sight of Jesus crowned with thorns is strangely compelling. In His suffering He radiates a beauty that pierces the heart. A ray of His compassion falls upon us as He reaches out in love.
Hear His voice speaking to your heart:
Come to Me when you feel humiliated, put down, overlooked or despised. We belong together. Share My life of lowliness and you will begin to reflect My radiance.
Yes, Jesus, the Son of God, looks to you in His deep humiliation. He bore ridicule and scorn, and now He is asking you:
Will you stand with Me when people hurt and insult you? Will you respond with forgiving love, as I have forgiven you? Then you will be blessed as My true disciple.
If you love Jesus, you will choose, like Him, the place of lowliness.
M. Basilea Schlink (Where can we find Jesus? )