Giving Thanks for the Father's Grace and Goodness Towards His Prodigal Children - by M.Basilea Schlink
Heavenly Father day in, day out I want to trust You, because You are so good. Thank You, Father. You like nothing better than forgiving Your children, covering them with the precious blood of Your only begotten Son, so that all their sins are blotted out.
Thank You, Father, for Your love. Nothing is so dear to You as a contrite and broken heart. The greatest of sinners, once they repent, have a special place in Your heart. They bear the imprint of Your Son's blood, wearing it as the garment of righteousness.
So when You look at us, You don't see us but Jesus. Which is why You love us at all. Thank You, Father, for Your overwhelming love for every sinner in need of grace. The needier a soul, the greater Your love, because in them You can best show the riches of Your grace. When a needy sinner who deserves hell comes knocking at the gates of heaven, You are sure to let them in if they come trusting in Your fatherly goodness and saying the name of Jesus, Your only begotten and beloved Son. No name could be more precious to You.
Loving Father, my own Father! How I praise You for Your goodness. No matter how great I believe Your goodness to be, my expectations are still too little. Your loving-kindness is as deep as the ocean and so endless that it is impossible to exhaust.
Loving Father! Who can ever compare with You! Father, You are all goodness and mercy! So I want You to know that even when I'm struggling with sin and feel weak and needy, I rejoice in my weakness. And why? Because it stirs Your compassion. I feel Your loving gaze upon me. I am blessed by those special tokens of love and help that only You can give. Father, I will never stop rejoicing in being Your child. Experiencing Your favour and blessing on what I'm doing makes my heart overflow with thanksgiving for such a wonderful Father. Again, when I am especially conscious of being a sinner in need of grace, I revel in Your goodness, rejoicing that You love me all the same. You scoop up Your child and hold me close to Your heart, sinner that I am.
What more could I wish for, Father? I don't even know myself. I am perfectly content. And why? Because I am Your child and You are my Father. That is sheer bliss. Rich, poor, beautiful, ugly - who cares what I'm like? - in Your sight it makes no difference, so why should I mind? I am and always will be Your child. Nothing can separate me from Your love. Heaven is mine – for that is the Father's house, where I belong. Hallelujah! Amen.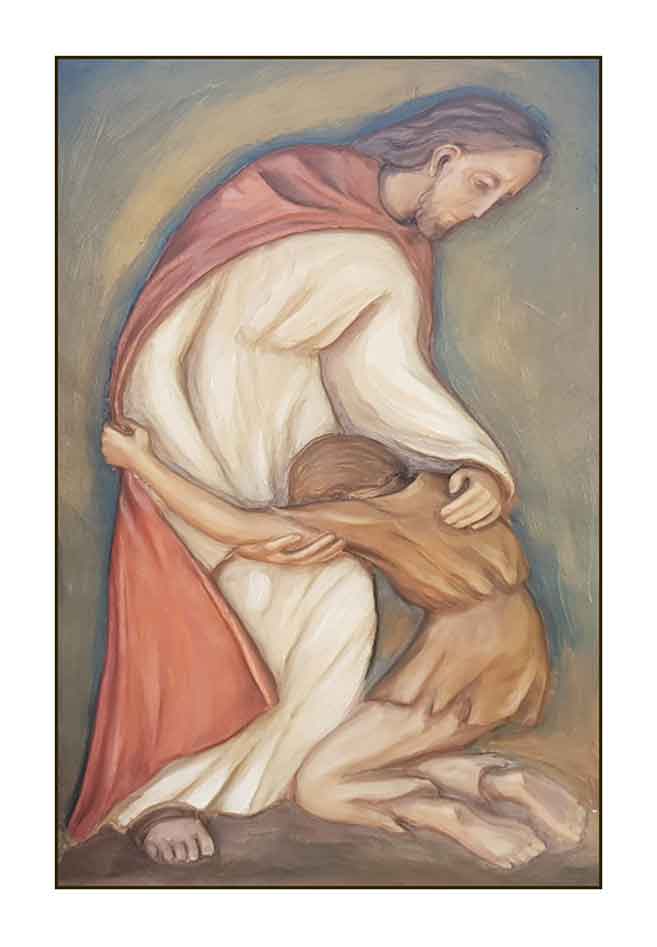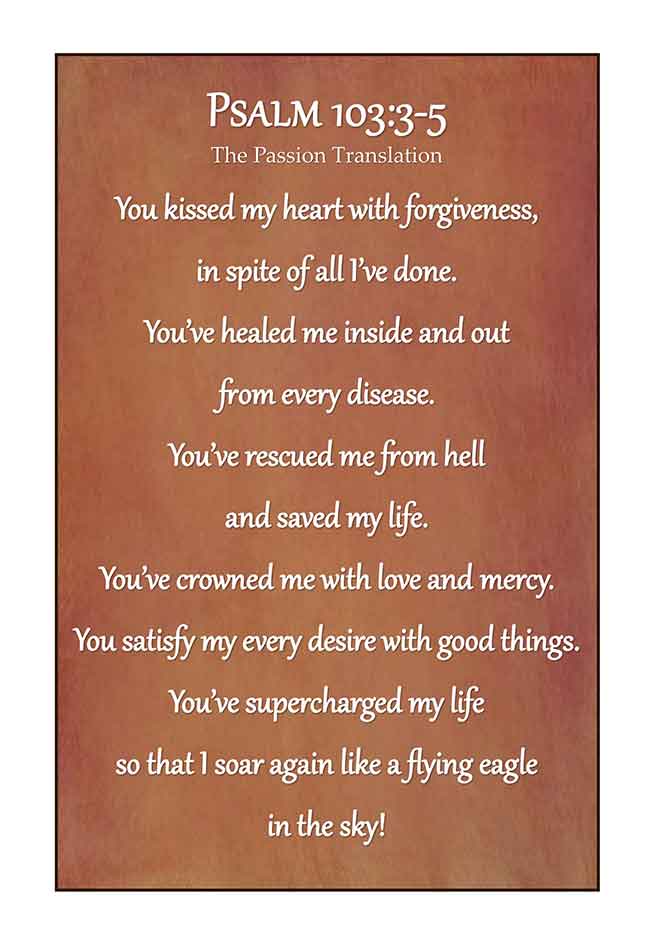 Please ask for a Complemenary copy of 'He Knows and Cares'by M.Basilea Schlink